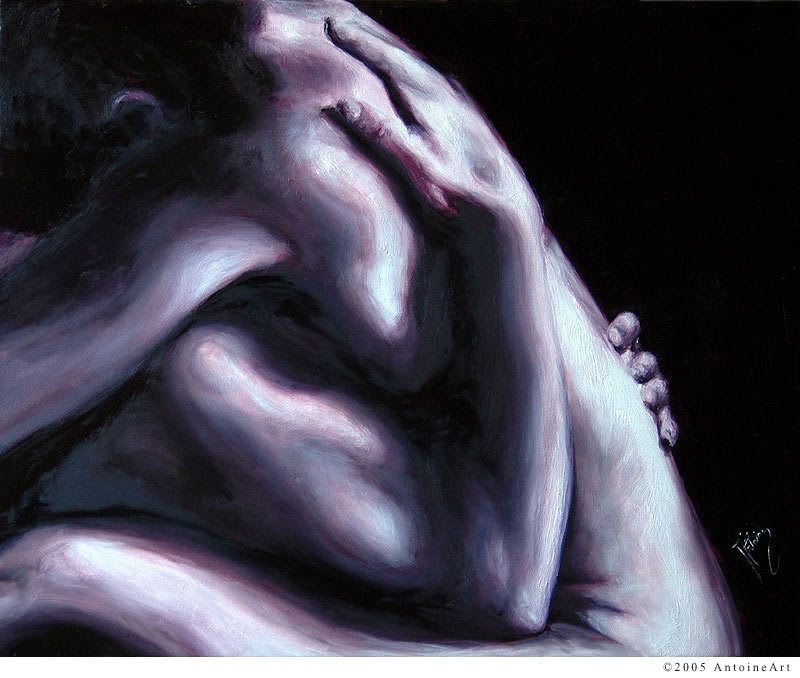 Come take off your clothes and lie here with me naked. Hold me tight. Press your bare chest against mine. Lay on top of me and let me feel you.
Naked without clothes, we are more alike than different, both of us with needs and feelings.
Naked without shields; I thought my shield would protect me from being hurt, but all it really kept me from was living my life fully and entirely. It kept me from sharing my open heart, the real me. It kept me from you.
Naked without time, we are in the moment. Let's let go of control and our need to be right. Let's flow and create a new experience that connects us.
Naked without the voice of reason, we are vulnerable with open hearts. Do you hear our hearts beating? They synched up and now the loudest sound in the room. Let this be our song, our guide. What does your heart say?
Most often people loose desire with their partner because of unresolved issues, not because they lost functionality. On the surface, it may appear that emotions or how we feel about the other person and ourselves has nothing to do with sex, but it has EVERYTHING to do with how we feel about the sex we are having.
As humans we follow patterns: cognitive, emotional, and physical. These patterns serve us in many ways and help us predict and make sense of the world around us. However, it doesn't serve us when it limits our growth and we use the same pattern of conflict resolution over and over that never ever really worked in the first place.
Naked conversations is something I started with a lover and now offer to clients. Simply being Naked somehow helps people get down to what is important at a core level, be vulnerable, be honest and be real. And it is playfully fun. It has transformed the way I have important discussions. Please note that the above are not steps. There are no steps. It is just one woman's account of the process.
If you've read any of my books, you will know that I share some courageous and outrageous ideas for fun and sexy adventures. I wholeheartedly believe that on the adventure, you will discover some things about yourself and your lover that you never, ever expected and experience a freedom that will expand your repertoire and the container of what is possible between you.
The same is true with resolving conflict. You can choose a different way.